Tuesday, February 10th, 2009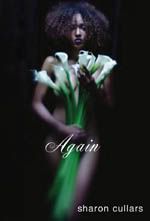 Thanks to all who answered the call to help author Sharon Cullars save her home from foreclosure. Your good wishes, prayers, and particpating in the fundraiser and eBay auction have been very helpful. You're all angels!
Folks, you collected over $5000! The proceeds from the Ebay auction raised close to $2500 and the proceeds from the fundraiser totaled $3110. Awesome!
Sharon plans on using those funds for relocation and moving expenses. You can read her message here.