Archive for the 'Sharon Cullars' Category
Wednesday, April 14th, 2010
Gold Mountain – Sharon Cullars
e-book: Loose-Id
Paz Edwards
Tuesday, February 10th, 2009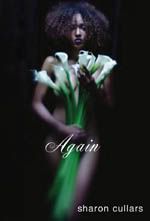 Thanks to all who answered the call to help author Sharon Cullars save her home from foreclosure. Your good wishes, prayers, and particpating in the fundraiser and eBay auction have been very helpful. You're all angels!
Folks, you collected over $5000! The proceeds from the Ebay auction raised close to $2500 and the proceeds from the fundraiser totaled $3110. Awesome!
Sharon plans on using those funds for relocation and moving expenses. You can read her message here.

Friday, January 16th, 2009
Folks:
There's a lot of loot to bid on. 😉 You can find out what's up for auction at this site: For Sharon Cullars.
Check out Roslyn Hardy Halcomb's message below:

I've always known that the Romance community had some of the most fabulous people on the planet. Time and time again we've banded together to help one another and even a notorious band of ferrets. When we put out the call for items for Sharon's auction I knew we'd get some great stuff. Even so, I'm like WHOA!!! Oh my, the pretties we've got. As usual my problem is, I want it all.
We've got items from some of the hottest authors out there, bestsellers Nalini Singh, Shiloh Walker, Angela Henry, Cheyenne McCray. We've even got ARCS. You'll get to read them before anybody else! Need website design? Emma Petersen, who, besides being an awesome author is also a site designer, has her services up for bid. And the package from The Romance Studio? Just makes my mouth water. We've got critiques from published authors and acquisition editors, and a special critique by a Golden Heart finalist. In a word folks, don't sleep on this one.
Head on over to the website (designed by Emma Petersen) to get a preview. The auction goes live on Monday, January 19th. So be sure to bid early and bid often.And please put the link up on your sites and in the social networks. We need to get the word out. Again, thanks so much to so many generous people. We can do this.
**Ed. Note: Just recently, I received a note of thanks from Sharon Cullars, which she asked that I pass on to you:
"Although there are many ways to say thiank you, there's really no way to truly express how much I appreciate the kindness shown me during this particular challenging time in my life. I've been given hope and that is a priceless gift." ~ Sharon Cullars